2023 Asset Handbook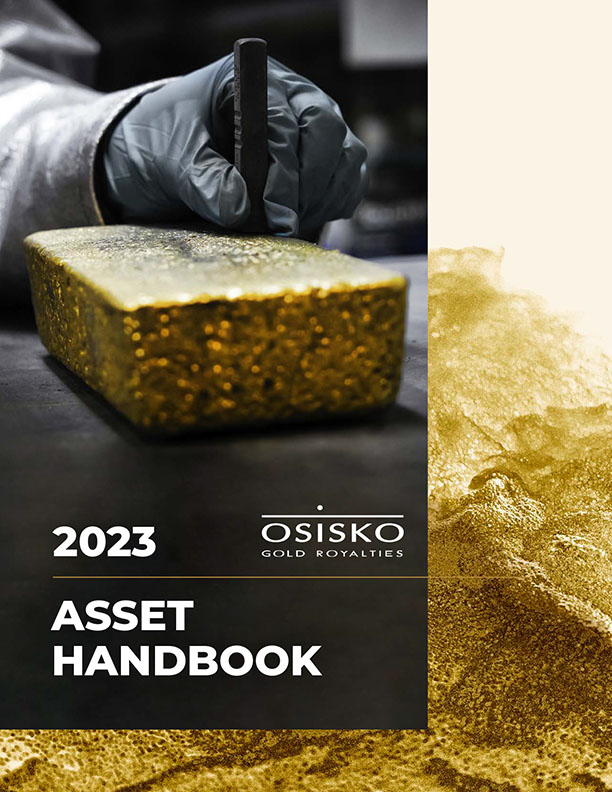 Osisko is a precious metals royalty and streaming company with a senior-quality portfolio of assets, featuring a sector leading growth potential. Since inception in 2014, we have offered investors exposure to a high-quality precious metals focused portfolio, with long-life assets, located in politically favourable jurisdictions. Our asset base is anchored by a 3-5% NSR royalty on the Canadian Malartic Mine, located in Québec, Canada.
Osisko has grown from one producing royalty and five total assets to over 180 royalties and streams, 20 of which are currently in production and the balance at various stages of exploration and development. A significant number of our top producing assets are going through expansions, ramp-ups, or meaningful growth phases which speaks to Osisko's ability to select high-quality assets and highlights the maturation of our portfolio since the Company's foundation in 2014.
Osisko has come to play a vital role in financing the mining industry. Our capital has been deployed to finance exploration, development, new mine construction, expansions, counterparty debt reduction, and acquisitions. Our shareholders benefit from our role in the sector as Osisko provides investors with lower-risk precious metals exposure via a geographically and operationally diversified asset base and no-cost future exploration upside.
As a company, we were extremely active over the course of 2022, reaping the benefits of a strong underlying asset base with record GEOs earned, adding new world-class assets to the portfolio and simplifying the business to realign Osisko as a pure-play royalty and streaming company. We believe the Company and our asset base are stronger now then ever before.
As you read through this year's edition of our Asset Handbook, we trust you will walk away with a better understanding our portfolio's quality, value, depth and significant growth potential.
---
2023 Mineral Reserves and Resources