Sean Roosen
Chair of the Board of Directors
Quebec, Canada
Non Independent
Director since April 2014
Mr. Sean Roosen is the Chair of the Board of Directors of the Corporation. Mr. Roosen was a founding member of Osisko Mining Corporation (2003) and of EurAsia Holding AG, a European venture capital fund.
Mr. Roosen has over 30 years of progressive experience in the mining industry. As founder, President, Chief Executive Officer and Director of Osisko Mining Corporation, he was responsible for developing the strategic plan for the discovery, financing and development of the Canadian Malartic Mine. He also led the efforts for the maximization of shareholders' value in the sale of Osisko Mining Corporation, which resulted in the creation of Osisko. Mr. Roosen is an active participant in the resource sector and in the formation of new companies to explore for mineral deposits both in Canada and internationally.
In 2017, Mr. Roosen received an award from Mines and Money Americas for best Chief Executive Officer in North America and was, in addition, named in the "Top 20 Most Influential Individuals in Global Mining".  In prior years, he has been recognized by several organizations for his entrepreneurial successes and his leadership in innovative sustainability practices. Mr. Roosen is a graduate of the Haileybury School of Mines.
---
Joanne Ferstman, CPA, CA
Lead Director
Ontario, Canada
Independent
Director since April 2014
Ms. Joanne Ferstman is a corporate director. She has over 20 years of progressive experience in the financial industry, where she was until 2012 officer of Dundee Capital Market Inc., a full service investment dealer with principal businesses that include investment banking, institutional sales and trading, and private client financial advisory. She has held several leadership positions within Dundee Corporation and DundeeWealth Inc., where she was responsible for strategic development, financial and regulatory reporting and risk management.
Ms. Ferstman holds a Bachelor of Commerce and a Graduate degree in Public Accountancy from McGill University and is a Chartered Professional Accountant.
Committees :
Audit and Risks Committee (Chair)
Human Resources Committee
---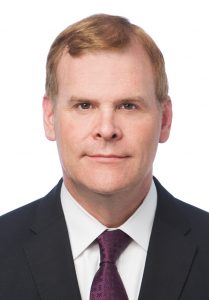 The Hon. John R. Baird
Director
Independent
Director since April 2020
Mr. Baird was a Member of Parliament for three terms, serving with distinction in a number of senior cabinet portfolios. He served as Canada's Foreign Affairs Minister for four years. Prior to his service in Ottawa, he was Member of Provincial Parliament in Ontario for ten years, where he served in senior cabinet portfolios including as Minister of Energy and Minister of Community and Social Services. He is a director of Canadian Pacific, Canadian Forest Products, FWD Group, PineBridge Investments and is an advisor to Hatch, Barrick Gold, Bennett Jones LLP and the Eurasia Group.
Committees :
Governance and Nomination Committee (Chair)
Environmental and Sustainability Committee
---
Edie Hofmeister
Director
California, United States of America
Independent
Director since May 2022
Ms. Hofmeister has advised large and small multi-national extractive companies on legal and ESG matters for over twenty years. Most recently she served as Executive Vice President Corporate Affairs and General Counsel for Tahoe Resources where she led the Legal, Sustainability and Government Affairs departments and helped grow Tahoe from a junior exploration company to a mid-cap precious metals producer. Since 2006, Ms. Hofmeister has worked alongside rural and indigenous communities in India, Peru, Guatemala, Mexico and Canada to enhance food, work and water security. Ms. Hofmeister serves as the Chair of the International Bar Association's Business and Human Rights Committee, a group dedicated to promoting high ESG standards in multi-national corporations.
Ms. Hofmeister received a Bachelor of Arts degree in international relations from UCLA, a Master of Arts degree in international peace studies from the University of Notre Dame and a Juris Doctor degree from the University of San Francisco.
---
Rob Krcmarov
Director
Independent
Director since October 2022
Mr. Krcmarov is a geologist and an experienced international mining executive who has held mine site, regional and corporate leadership roles. Mr. Krcmarov currently serves as a technical advisor to Barrick Gold Corporation, having previously served as an executive with that company for 13 years, and as Executive Vice President Exploration and Growth since 2016. In these various roles, he led exploration teams which have discovered, drilled and delineated multiple value adding orebodies, including several world class greenfield discoveries.
His leadership capabilities span mineral exploration, drilling operations, mining operations, change management, R&D, strategic planning and execution. Industry specific expertise includes evaluation of new business opportunities, negotiation of joint ventures, M&A, scoping to feasibility study steering committees as well as capital markets and investor relations, gained over a 33-year career in the natural resources sector.
Mr. Krcmarov's international experience spans many countries in five continents, and he has a strong track record running efficient and safe operations, conducting effective community relations, and engaging in constructive dialogue with institutional investors, financial markets, board members, government officials and other stakeholders. Mr. Krcmarov holds a Master of Economic Geology from the University of Tasmania and a Bachelor of Science in Geology from the University of Adelaide.
---
Norman MacDonald
Director
Ontario, Canada
Independent
Director since June 2023
Mr. MacDonald is Partner, Natural Resources at Fort Capital.  He has over 25 years of experience working at natural resource focused institutional investment firms, including over 10 years as a Senior Portfolio Manager at Invesco.  Mr. MacDonald began his investment career at Ontario Teachers Pension Plan Board, where he worked for three years in progressive roles from Research Assistant to Portfolio Manager.  His next role was as a VP and Partner at Beutel, Goodman & Co. Ltd.  Prior to joining Invesco, Mr. Macdonald was a VP and Portfolio Manager at Salida Capital.
Mr. MacDonald earned a Bachelor of Commerce Degree from the University of Windsor and is a CFA Charterholder.
---
Candace MacGibbon, CPA, CA
Director
Toronto, Canada
Independent
Director since January 2021
Ms. MacGibbon is a CPA and CA with over 25 years of experience in the mining sector and capital markets. Ms. MacGibbon was formerly the CEO of INV Metals Inc., a Canadian mineral resource company focused on the development and exploration of the Loma Larga gold property in Ecuador. Candace has significant technical, government relations, communications and Environmental, Social and Governance (ESG) experience. She is also a former director of INV Metals Inc., Cobalt 27 Capital Corp. and Nickel 28 Capital Corp.
Ms. MacGibbon holds a Bachelor of Arts – Economics from the University of Western Ontario and a Diploma in Accounting from Wilfrid Laurier University, in addition to her CPA and CA designations.
Committees :
Audit and Risks Committee
Human Resources Committee
---
William Murray John
Director
British Columbia, Canada
Independent
Director since February 2020
Mr. John currently serves as Chair of the Board of Discovery Metals Corp. and Lead Director of O3 Mining Inc. Prior to his retirement in December 2014, he was the President and CEO of Dundee Resources Limited, and Managing Director and a Portfolio Manager with Goodman & Company, Investment Counsel Inc., where he was responsible for managing Private Equity resource and precious metals focused mutual funds and flow-through limited partnerships. He was also the former President and CEO of Corona Gold Corporation and Ryan Gold Corporation up to 2015. He is also a former director of several other public companies including Breakwater Resources Ltd., Dundee Precious Metals Inc. and Osisko Mining Inc. Mr. John has been involved with the resource investment industry since 1992 and has worked as an investment banker, buy-side mining analyst, sell-side mining analyst, and portfolio manager.
He graduated from the Camborne School of Mines in 1980 with a BSc (Hons) in mining engineering and received an award from the Associateship of the Camborne School of Mines. He also received a Master of Business Administration from the University of Toronto in 1993.
Committees :
Environmental and Sustainability Committee (Chair)
Governance and Nomination Committee
---
Pierre Labbé, CPA, CA, ICD.D
Director
Quebec, Canada
Independent
Director since February 2015
Mr. Pierre Labbé is Chief Financial Officer of IMV Inc. and was Vice President and Chief Financial Officer of Leddartech Inc. from April 2015 to March 2017. He has more than 25 years of progressive financial leadership roles in various industries. He was Vice President and Chief Financial Officer of the Québec Port Authority (October 2013 – April 2015), and has experience in the resource sector, having served as Chief Financial Officer of Plexmar Resources (2007-2012), Sequoia Minerals (2003-2004), and Mazarin Inc. (2000-2003). Mr. Labbé, in his role as senior financial officer, has participated in the development of strategic plans and in mergers and acquisitions (over $1 billion in transactions). Mr. Labbé was a nominee to the Osisko Board by Virginia Mines Inc. as part of the Osisko-Virginia business combination in 2015.
Mr. Labbé holds a Bachelor's Degree in Business Administration and a license in accounting from Université Laval, Québec City. He is a member of Ordre des comptables professionnels agréés du Québec, the Chartered Professional Accountants of Canada and the Institute of Corporate Directors.
Committees :
Audit and Risks Committee
Human resources Committee (Chair)
Governance and Nomination Committee