In recent years, we have evolved certain governance practices to ensure appropriate oversight and governance of our business.  The Board currently consists of nine directors, seven of whom are independent and together represent a wide range of different perspectives and experience. The members of the Board are elected at each annual meeting of shareholders.

Our Board has established four committees: the Audit and Risk Committee, the Human Resources Committee, the Environmental and Sustainability Committee, and the Governance and Nomination Committee.
REVAMPING OUR COMMITTEE STRUCTURE
On June 22, 2020, we enhanced our efforts by forming the Environmental and Sustainability Committee, which is dedicated to ESG related topics and ensures our business and people are supported as we seek to execute our vision of long-term sustainability.
This new, standalone committee replaces the previous Human Resources and Sustainability Committee, which has been reformed as the Human Resources Committee and is now exclusively focused on topics relating to human capital management.
In separating these committees, the Board of Directors, through its committee work, is able to provide targeted oversight of critical areas for our business.
---
BOARD AND CORPORATE DIVERSITY
By bringing together men and women from diverse backgrounds and giving each person the opportunity to contribute to an inclusive workplace, Osisko believes that it is better able to develop solutions to challenges and deliver sustainable value for the Company and all stakeholders.
While championing diversity and other governance best practices is an ongoing process, we are proud of the following progress in 2021:
55% of our workforce is female
33% of our board is female or a visible minority
Minimum of 40% of female representation on the Board of directors by June 30, 2024
4 new board members over the last two years as part of a significant board refreshment
For more information on our Governance practices, policies and related information please visit the the Governance section of our website and see pages 20 – 28 and 39 of our 2021 ESG Report.
---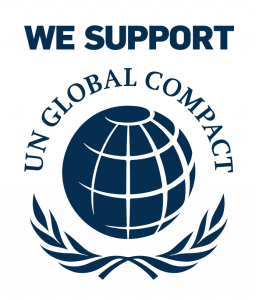 JOINING THE UNITED NATIONS GLOBAL COMPACT
Osisko joined the UN Global Compact in March 2021. Established in 2000, the UN Global Compact was created to mobilize companies around the world to align their operations and strategies with ten universal principles in the areas of human rights, labour, environment and anti-corruption. Today, it is the world's largest corporate sustainability initiative with over 15,000 participants in over 160 countries.
Our 2021 ESG Report serves as Osisko's first annual Communication on Progress, as defined by the UN Global Compact, to inform our stakeholders of the progress we made on our sustainability journey and our ongoing commitment and support of the ten principles. For details on where to find related materials on our progress, please refer to the table on page 47 in the Appendix section of the this 2021 ESG Report.