In recent years, we have evolved certain governance practices to ensure appropriate oversight and governance of our business.
REVAMPING OUR COMMITTEE STRUCTURE
On June 22, 2020, we enhanced our efforts by forming the Environmental and Sustainability Committee, which is dedicated to ESG related topics and ensures our business and people are supported as we seek to execute our vision of long-term sustainability.
This new, standalone committee replaces the previous Human Resources and Sustainability Committee, which has been reformed as the Human Resources Committee and is now exclusively focused on topics relating to human capital management.
In separating these committees, the Board of Directors, through its committee work, is able to provide targeted oversight of critical areas for our business.
---
BOARD AND CORPORATE DIVERSITY
By bringing together men and women from diverse backgrounds and giving each person the opportunity to contribute to an inclusive workplace, Osisko believes that it is better able to develop solutions to challenges and deliver sustainable value for the Company and all stakeholders.
While championing diversity and other governance best practices is an ongoing process, we are proud of the following progress in 2020:
55% of our workforce is female
33% of our board is female or a visible minority
4 new board members as part of a significant board refreshment to augment perspectives and expertise
Split the role of Chair and CEO
Confirmed two long standing board members will not be standing for re-election in 2021
For more information on our Governance practices, policies and related information please visit the the Governance section of our website and see pages 24 – 29 of our 2020 ESG Report.
---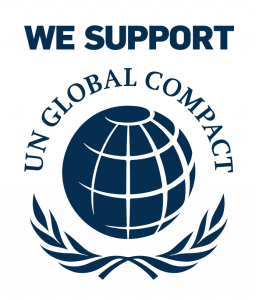 JOINING THE UNITED NATIONS GLOBAL COMPACT
We are proud to have recently joined the United Nations Global Compact and to formally commit to its Ten Principles that cover human rights, labour, environment and anti-corruption.
While we expect to formally meet the reporting requirements with our first Communication on Progress in due course, the 2020 ESG report already describes many of our actions that affirm our alignment with these principles and support for broader goals such as the Sustainable Development Goals.