As a royalty and streaming company, we are not actively involved in the exploration, development or operation of projects on which we own a stream or a royalty. Our strategy to mitigate ESG risks consists of evaluating the risk factors related to a mining asset before making an investment and by closely monitoring an asset's performance post-transaction.
DUE DILIGENCE PROCESS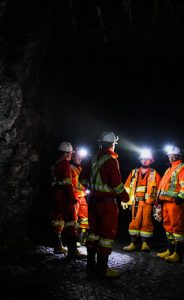 In recent years we have evolved how we approach due diligence, and now we separate environment, social, and governance as distinct pillars of our due diligence process.
These assessments are done by our in-house team of subject matter experts and we tailor our assessments based on the characteristics of the asset in question.
Further, we present these ESG assessments to the Environment and Sustainability Committee of our Board of Directors.
---
ASSET MANAGEMENT
Our asset management approach seeks to maximize our ongoing access to information and ability to engage with our operating partners.
Some of the specific elements of this approach include:
Site visits: we routinely conduct visits to our core assets which allows us to undertake detailed physical audits that goes well beyond what is possible through desktop monitoring.
Representations and warranties: our operators represent, warrant and covenant that there are no material ESG issues, which increases our confidence that an asset is in compliance with material ESG-related issues at all times.
Reporting, records and audits: we work with our operators to ensure reporting on an annual basis supplements public disclosure and we are aiming to systematically integrate ESG reporting into our new royalty and streaming contracts.
See pages 8 -11 of our 2020 ESG report to learn more about how we have integrated ESG into our investment and management processes.